La Robla Project
A Singular Laboratory for the Synthesis of Advanced Materials and Frontier Nanotechnological Materials
ICAMCyL is promoting and developing a unique project for the construction of a singular laboratory for the synthesis of advanced materials and frontier nanotechnological materials in the municipality of La Robla (León), strategic location because its proximity to a highly relevant mining zone, an industrial cluster with the presence of companies of international prestige and the presence of a high number of inactive tailings. We have completed the process to purchase a site property of the Hullera Vasco leonesa and we have started the process of upgrading and reshaping in order to accommodate offices and frontier technologial laboratories. The main objective is to position the Castilla y León region through ICAMCyL Foundation on the forefront of basic and applied research in strategic areas related with mining, processing and technological valorisation of materials for the benefit of the whole region and its stakeholders related with innovation and knowledge generation.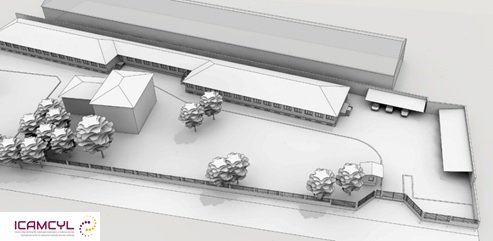 This laboratory will allow us to explore the synthesis and preparation of different nanotechnology-based materials, focusing its activity on materials that will allow to valorise the richness of mineral resources in the Castilla y León region, in particular advanced ceramic materials, nanoestructured alloys and nanopowders for additive manufacturing. We are talking about multidisciplinar frontier laboratories for the synthesis of advanced materials at the nano-scale, with multiple applications from piezo-electrics and sensors, nanoporous materials for gas storage, materials for energy storage and production, uses and applications of graphene and other carbon-based materials in order to explore a myriad of applications for the available local resources.
In these laboratories different systems and synthetic processes will be integrated as well as specific advanded instrumentation and state-of-the-art equipment to secure quality standards. Wet-chemistry technologies, ball-milling for the production of nanoalloys, glove-box for manipulation and preparation of nanomaterials under inert condictions, fume hoods for the production of relevant nanotechnological materials, rotary evaporators, furnaces for thermal treatment and curing of different nanomaterials, and a portable x-ray system for the detection of impurities in raw materials will be part of this laboratory. New equipments will be incoporated in the near future in order to expand and broaden our technological capacities and the types of materials to be studied/prepared.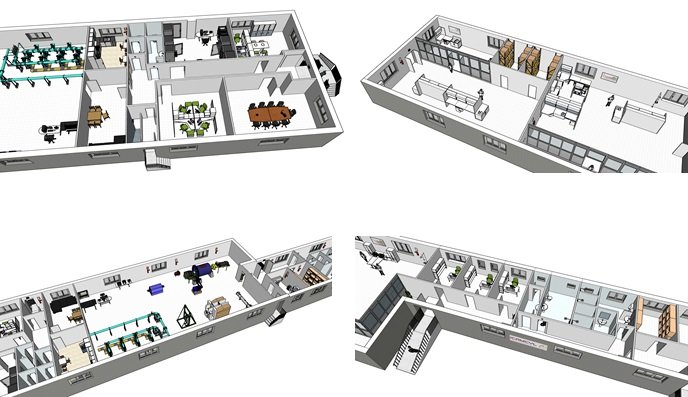 In summary, this singular instalation constitutes a unique laboratory in the region for the production of nanomaterials, with the capacity to produce in a flexible manner any nanomaterial under the highest quality standards.