THE VALUE OF INNOVATION IN THE COMPANY.
Events

/ 18-04-2022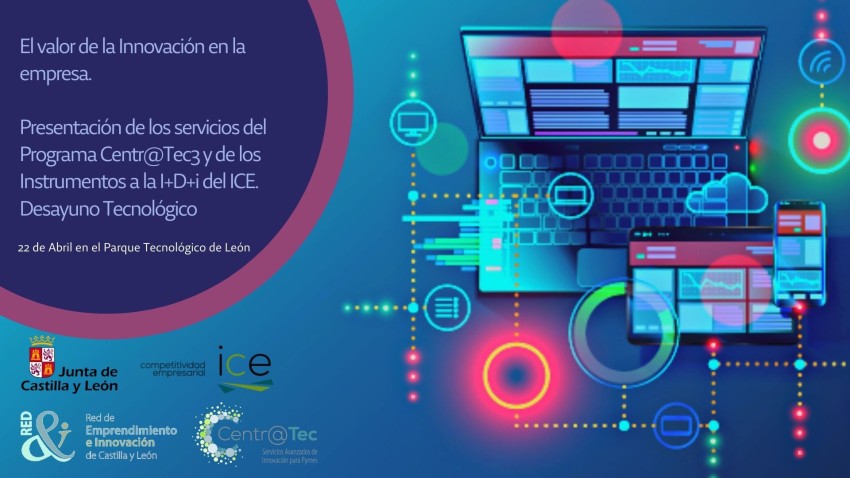 Technological Breakfast, organized by the Institute for Business Competitiveness of Castile and Leon (ICE) in collaboration with the ICAMCyL Foundation, which aims to publicize services in the field of Industry 4.0, Digitization, Process Innovation and Product/Service Design, Internationalization of R&D&I and Support for Technology-Based Entrepreneurs are carried out within the framework of the "Centr@Tec 3" Program.
The Training and Support Programs for R+D+i Business "Centr@Tec 3" is a program piloted by ICE in collaboration with the Technological Centers of Castilla y León, which are part of the Network of Entrepreneurship and Innovation of Castilla y León (www.redei.es)The Foundation of ICAMCyL.
---